John Ritenour & IOA Sports Partnerships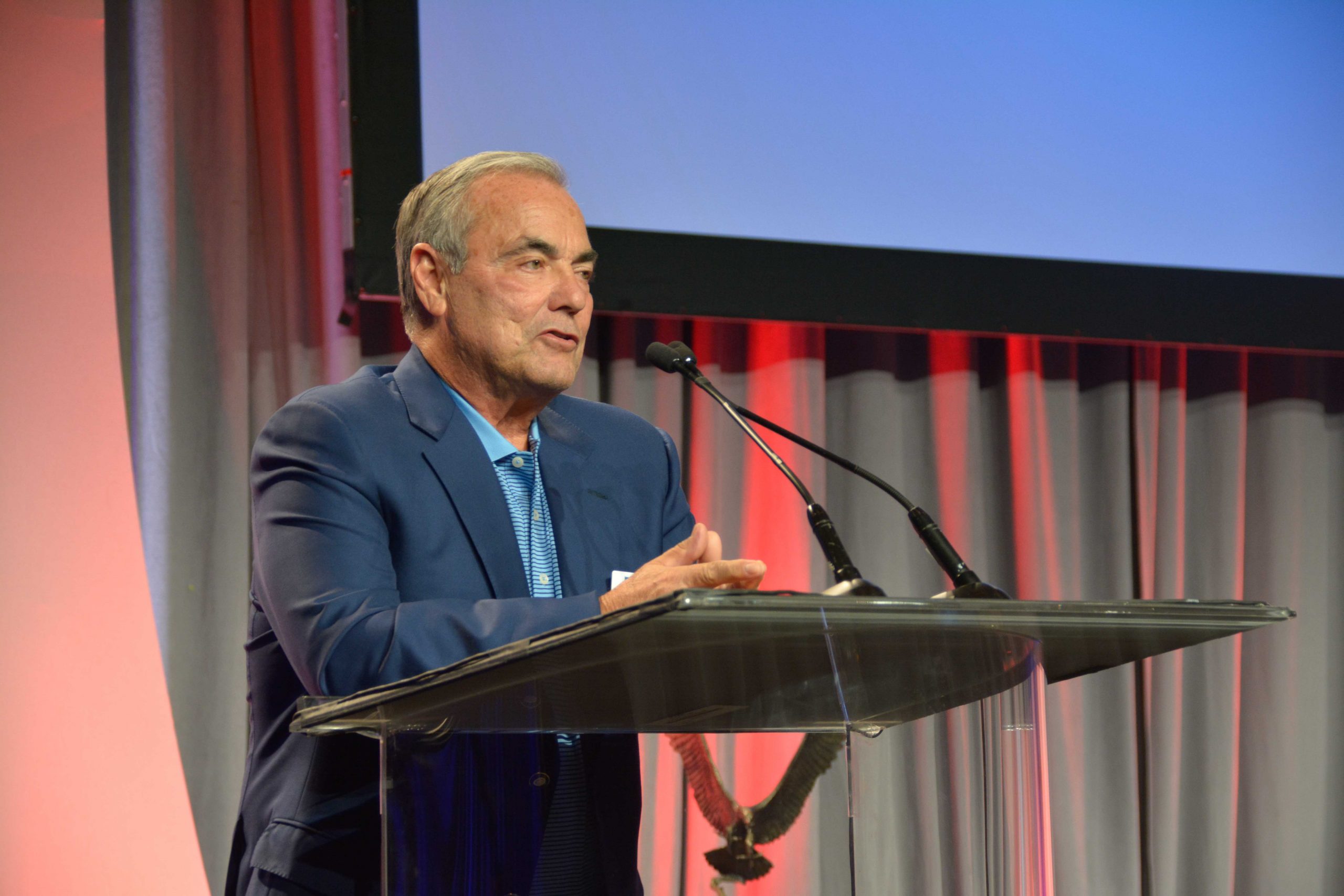 As John Ritenour grew IOA into a nationwide company, he saw an opportunity to bring his lifelong love of sports and his professional passion together. John embarked on partnering and sponsorship with sports teams by providing best-in-class risk management and insurance solutions customized to their specific needs. Out of this growth path, he also established IOA Sports Partners, part of the IOA family of companies.
Scoring Serious Partnerships
What started as a small-scale business-to-business solution for sports teams soon became a leading insurance solution for sports organizations across the country. John Ritenour and the team at IOA have had the chance to work with collegiate and professional teams, sports leagues, and national governing bodies covering a diverse group of sports. Some of the most notable professional teams that IOA has insured over the years include:
Atlanta Hawks
Charlotte Hornets
Jacksonville Jaguars
Las Vegas Raiders
Memphis Grizzlies
Orlando Magic
Tampa Bay Lightning
Washington Wizards
Combining Work with Play
Whether working behind the scenes or personally presenting trophies to athletes, Ritenour remains an active figure throughout many of IOA's affiliations with sports like:
Basketball
Football
Golf
Hockey
Swimming
Soccer
Though every relationship is valued and important, here are highlights of some of the special relationships John has had with these teams and organizations over the years:
Ladies Professional Golf Association (LPGA)
Diamond Resorts Tournament of Champions™ — The Diamond Resorts Tournament of Champions™ Presented by IOA is the competition that not only debuted in 2019 but also introduced the LPGA Tour season. John Ritenour and the IOA team were overjoyed to take part in the presentation of this premiere event, unlike any other in the LPGA Tour, and the return of the event in 2020. Gathering LPGA winners from the past two seasons, sports professionals, and high-profile celebrities, the Tournament of Champions™ pits pros against each other for 72 holes while amateurs play a modified Stableford format.
Symetra Tour — As the official developmental golf tour for the LPGA, the Symetra Tour presents a serious challenge for professional female golfers. To help athletes prepare for the LPGA, John Ritenour and the team at IOA purposed to be the title sponsor for multiple events on the tour. That dream came true in 2017 when John Ritenour announced that IOA would be sponsoring a third tournament on the tour, making IOA the first company to title three Symetra Tour events. Revealed by Ritenour at the Atlantic National Golf Club, the IOA Invitational is the newest addition to the agency's sponsorship lineup.
Jacksonville Jaguars
For over 10 years, IOA has served as a proud sponsor of the Jacksonville Jaguars thanks to a partnership John Ritenour helped to start in 2008. Furthermore, IOA also has served as the Jaguars' official insurance provider since that same year — creating, maintaining, and adapting an insurance coverage program tailored to the team. Ritenour played a huge role in establishing the partnership when it first started over a decade ago, and he proudly renewed the agreement in 2019 for an additional three years.
Orlando City SC
In 2017, IOA became the official insurance broker for Orlando City Soccer Club, and Orlando City became IOA's first Major League Soccer (MLS) partner — both of which were seen as huge local accomplishments for John Ritenour and his Central Florida IOA staff. Ritenour and the team at IOA specifically partnered with the philanthropic chapter of Orlando City SC, Orlando City Foundation.
The partnership is designed to support Orlando City Foundation's yearly awards gathering and fundraising programs. These events help fund soccer programs, health and wellness training, and other philanthropic contributions in Central Florida communities.